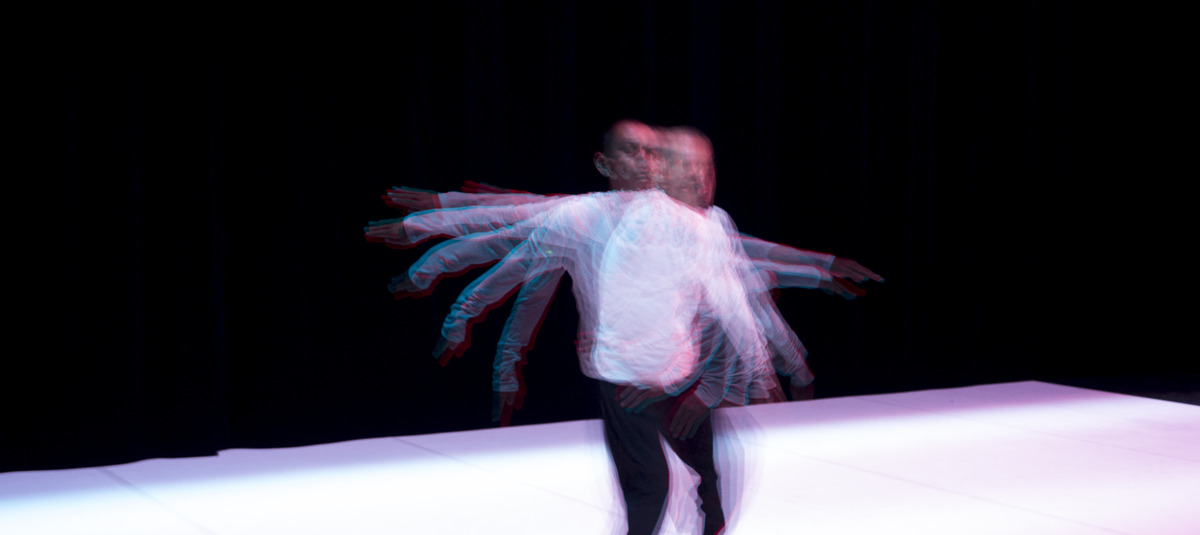 split flow & Intensional Particle
Doors open at 20:30, shows start at 21:30.

split flow
This optical dance juxtaposes two distinct physical conditions, dynamic and static, in order to visualize the duality within reality. This work, first created as a light installation commissioned by Van Abbemuseum (Eindhoven, Netherlands) in 2011, is an experiment in expressing velocity with strokes of light. Through the dynamic intervention of the body into the static space, a different reality came into existence.
Intensional Particle
Using data of motion capture gained from muscles of his own body, Intensional Particle visualizes stream of human body's kinetic force. Video imagery as well as Umeda's movement create the space filled with various forms of forces.


Choreographer: Hiroaki Umeda
Dancer: Hiroaki Umeda
Sound & Lighting Design: S20
Production: S20
Coproduction: Théâtre Louis Aragon, scène conventionnée danse de Tremblay-en-France